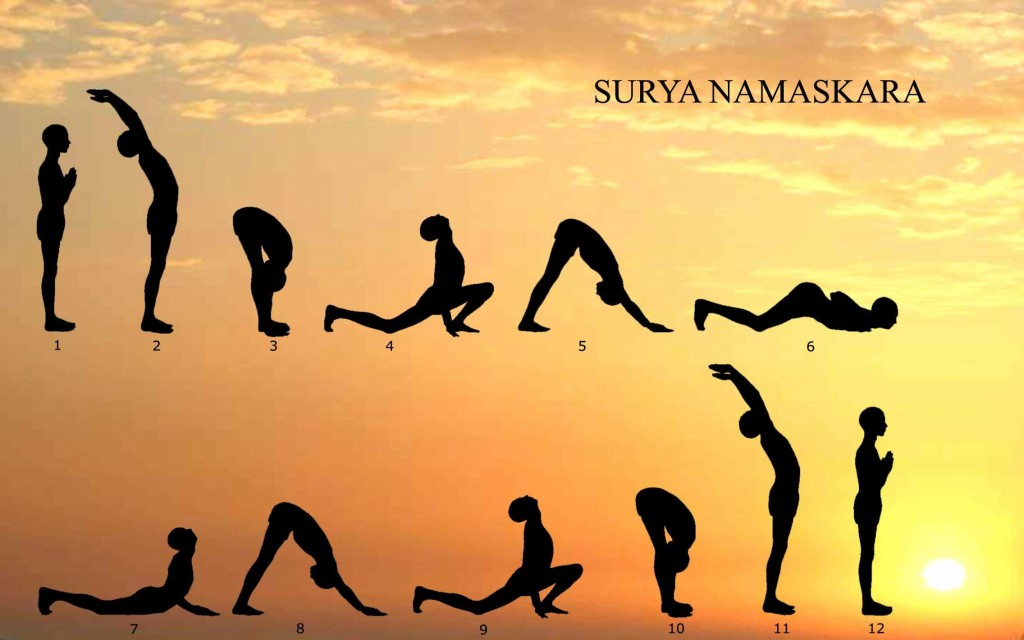 Surya Namaskar is a series of 16 yoga poses is known to provide significant benefits to physical and mental health.
• Surya Namaskar is very beneficial for the heart as it works as a stimulant for the cardiovascular system by providing large amounts of oxygen to the blood.
• It provides a complete workout to the joints, muscles, and ligaments by improving upon your posture, flexibility and balance.
• It helps enable proper functioning of endocrinal glands which include thyroid, parathyroid, pituitary and adrenal glands, testes and ovaries.
• It is relaxing, rejuvenating, and reduces stress.
Start your day with Surya Namaskar by following the simple movements demonstrated in the picture….
(In case of Back Problems/ Heart Problems ~ Pls consult your physician – And as always Yoga should always be done slowly and with full awareness, never in discomfort…)
Yoga – Health Inspirations ~ Encouraging a Beautiful You!!!!
Start a Healthy Life ~ Here & Today